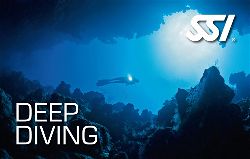 PRICE: $649
Reach new limits with the deep diver specialty!
Dive in places where only a few have explored before! Get the experience of diving on a wreck below 18 meters! To do these dives safely, you need the right skills and the right knowledge and that is exactly what DEEP DIVING provides you.
Our Deep Diving course will provide you with the skills, knowledge and experience required to dives to a maximum of 40m safely and comfortably under the supervision of your Pro Dive Instructor.
PREREQUISITES
Minimum age 15 years old. All students under 18 years of age will be required to provide signed parent or guardian consent form.
Open Water and Perfect Buoyancy Certifications
Completion of Medical Declaration. Click here to check the online medical questionnaire.
WHAT'S INCLUDED
Online eLearning
Theory Session
2 Days – 4 Training Dives
Tanks & Weights
Nitrox Fills (if completing Nitrox Specialty)
Internationally Recognised Certification
Exclusions:
Gear Hire (BCD, Regulators, Computer, Wetsuit)
Snorkeling Gear (Mask, Fins and Snorkel)
Additional Gear required for this course
Cost of Dive Medical – if required.
Reef Taxes & Mooring Fees
Add Nitrox EANX40 for just $149!!
Enriched Air Nitrox Training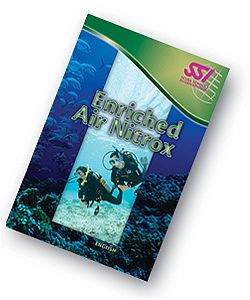 • Theory and Practical lessons
• Enriched air tank and Nitrox fills for the two dives
• Two training dives run in conjunction with your Deep Diver Specialty course
• Enriched Air Nitrox 40 Certification
• $199 – Save $50
Click here for more details.
Contact Us for further information and upcoming course dates.