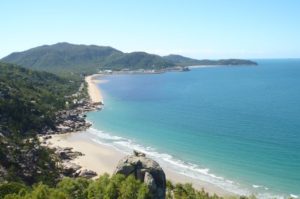 Enjoy a shore dive on one of Magnetic Island's fringing reefs or the Moltke shipwreck. The dive sites are shallow making it perfect for beginners or those looking for a relaxing extended dive.
Whilst not being able to boast the crystal-clear visibility of the Great Barrier Reef, the bays offer fringing reefs with rocky areas, large bombies, staghorn and plate coral and marine life you can expect to see includes blue spotted lagoon rays, parrot fish, bat fish, surgeon fish, turtles and crayfish.
We promise small groups and offer complimentary guides to all of our certified divers. We offer top quality brand new scuba equipment, including dive computers, 5mm full-length wetsuits or stinger suits and dive quality masks, snorkels and fins.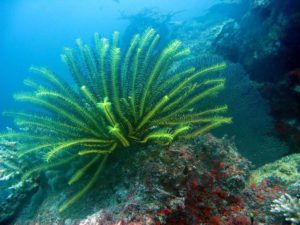 Your trip includes:
FREE Dive guide
Single or Double Dive
Full Gear Hire
Quality dive equipment with computers available for hire
What to bring:
Swimmers
Towel
Sunscreen
Hat
Certification card/app
---
Dive Sites
Alma Bay is home to a variety of corals and fish life in an easily accessible and safe diving environment. As well as an array of corals including large brain, staghorn and plate you will also find many swimthroughs and caverns. Expect to see anemone fish, surgeon fish, parrot fish, unicorn fish, bat fish, fusiliers, moray eels and lagoon rays. Max Depth 10m.
Nelly Bay offers a shallow easy access dive with a long fringing reef home to staghorn and plate coral as well as large bombies. It is home to Seargent Majors, tusk fish, parrot fish, lagoon rays, and rock lobster to name a few.
The Moltke Shipwreck is one of the island's most popular dive sites. Sunk in 1913, the  German barque Moltke now lies in approx. 8 metres within Geoffrey bay. The wreck is 50 metres long and in approx. 8m of water. The Moltke is encrusted in soft and hard corals and is home to nudibranch, large sweetlip, bat fish, blue spotted lagoon rays, rock lobster and epaulet sharks. Max Depth 10m.
---
Advice for Divers and Snorkelers
Certified Divers only. Minimum Age 12 years Old.
Scuba Diving can be a strenuous activities. If you are concerned about your fitness, swimming ability or have a medical conditions please inform our friendly crew.
Some medical conditions may prevent you from diving or will require a Doctor's certificate (organised by you prior to your trip). You'll be required to complete a medical statement and sign a legal Waiver Release & Indemnity Deed prior to boarding the vessel.
You will not be able to fly or ascend over 300m for 24 hours after your final dive.