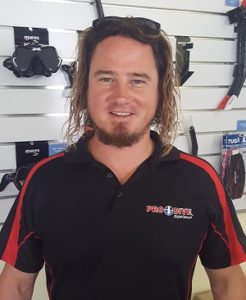 Nick Blacklaws
SSI Instructor Trainer
Sea School Instructor
Master U24, CERT IV Trainer
I started my dive journey 20 years ago, completing my Open Water Course back home in New Zealand. Inspired by my instructor and recognizing the benefits of the SSI system I continued my training through to instructor level and enjoyed many years working all around the world in both recreational and semi-commercial roles.
The last six years have been spent training and developing new dive professionals through the SSI system and I now get to see them enjoying the lifestyle and experiences that becoming a dive professional brings!
As a Cert IV Trainer I am able to teach government accredited courses including Workplace First Aid, Recreational Boat Licensing, Marine Radio Licensing, Shipboard Safety and Coxswains.
---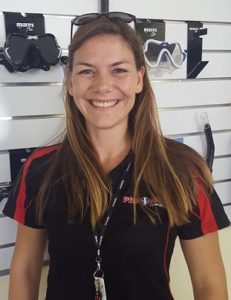 Jo Leonard
SSI Assistant Instructor Trainer, CERT IV Trainer
PADI MSDT Instructor
After getting bitten badly by the SCUBA bug I decided to quit the rat-race in London and have spent the last 6 years working as a Dive Instructor!
Since then I have been lucky enough to work on the Great Barrier Reef, in Sydney Harbour and managed dive shops in the Fiji Islands.
Despite having completed over 2,500 dives and having dived all over the world my favourite dive site is still the SS Yongala!
I am qualified to teach SSI and PADI courses and have reached SSI Platinum Instructor status.
I am also a CERT IV instructor and can therefore also teach accredited courses leading to valuable education points for students and government accredited First Aid Courses.
---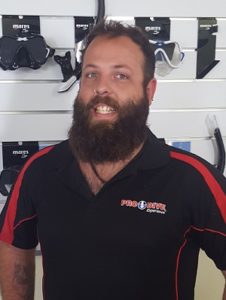 Brett Fairhurst
SSI Assistant Instructor Trainer
Driven by my love of the ocean, marine life, marine conservation, and underwater photography, I decided to turn my passion into my career in 2012 by becoming a Dive Pro!
Being a dive instructor has enabled me to travel the world, make loads of new best mates, participate in marine conservation work and continue to do what I love – Explore the world underwater!
For me, there is nothing I like more than to share my passion, and to motivate and teach new divers and dive professionals to appreciate this awesome environment!
---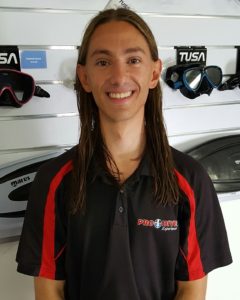 Hunter Vivirito
SSI Divemaster Instructor
I began my diving adventure in 2016 with my Open Water Course in Texas, and have been pretty much hooked on diving since I started. Your normal American 20 year old will want to spend their 21st birthday at the bar with friends. I chose to spend it with my family, underwater, in cenotes in Mexico!
Shortly after an incredible live aboard experience with Pro Dive Cairns, I saw an amazing opportunity with Pro Dive Magnetic Island to complete an internship to become a Dive Professional. I followed through with my training to become a Dive Instructor. Diving has become a major passion of mine that I'm extremely excited to share with new and veteran divers alike.
Looking forward to seeing you on my next course!
---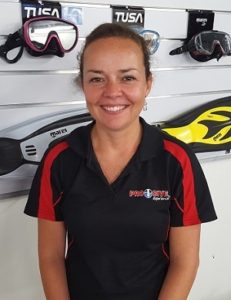 Jodi Harrington
SSI Open Water Instructor
After diving for 4 years up and down the Western Australia coast and throughout Indonesia and Thailand, I decided to move back home to Magnetic Island and pursue a career in the industry that stole my heart.
My passion is in underwater photography, particularly macro photography.  I love the little critters and my greatest find was a pygmy seahorse when i was diving in Amed.
My favourite dive site varies after every dive as i always find something that makes each dive special to me.  I would love to go to the Phillipines and go diving with the Thresher sharks.
Its really rewarding getting new divers interested in the sport and seeing the excitement on their faces.
---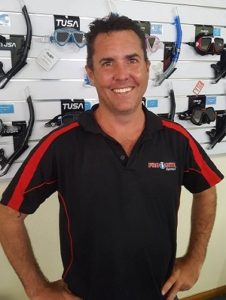 Jono Lansdowne
SSI Open Water Instructor
I learned to dive on Magnetic Island 4 years ago, and saw a poster for a Divemaster Internship, promoting an exciting new career and lifestyle, so I signed up straightaway with Nick.  After achieving my SSI Dive Con rating I went on to complete 3 seasons working as an Assistant Instructor in Ios, Greece, which was amazing.
Recently I decided to take the next step and become a Dive Instructor back home with Pro Dive Magnetic Island.
I love everything about diving and enjoy being able to share my passion with new and experienced divers!
---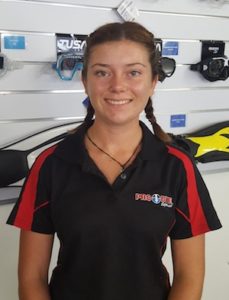 Jazmin Fabish
SSI Open Water Instructor
I was once asked if I could have any superpower, what would it be? To breathe underwater! And that's exactly what scuba diving gave me, the ability to breathe under water, of course I'm still waiting to be able to talk to the fish, but one step at a time right?
I began my diving journey three years ago with my open water course, and was swept into the magic and wonder diving has to offer. Ever since, it had been a dream of mine to pursue a career in diving, and pro dive has opened so many doors to explore my passion and gain valuable experience in this industry.
I love seeing new divers emerge from the water with nothing but a huge smile, and an experience they will never forget.
---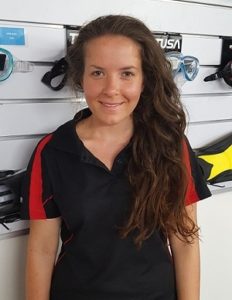 Laura Lazar
SSI Assistant Instructor
Master of Science in Marine Biology
Growing up more than 8h from the nearest ocean, close the mountains in Germany, no one truly believed a 5 year old who wanted to be nothing but a mermaid.
After diving for 10 years in various places of the mediterranean and the indo-pacific and actually realising my dream of graduating as a marine biologist at JCU in Townsville I needed to gain more practical skills. As a volunteer at Reef Check I collect valuable Reef health data through dive surveys and promote the importance of its conservation, while as an assistant instructor intern at Pro Dive I improve my skills as a dive professional.
Through this I hope I can share my passion and understanding of the ocean with you the dive student.
---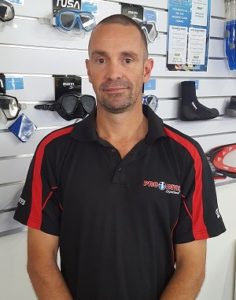 Greg Priest
Dive Master Trainee / Service & Maintenance Technician
After deciding to take a career break I came across an advert for the Pro Dive traineeship and signed up straightaway. The dive experience has been awesome and I have really enjoyed developing my dive skills.
As an experienced engineer I also found an interest in all the mechanical aspects related to diving. I have completed my compressor techniques and gas blending courses with Pro Dive and a Mares Introduction to Servicing course and am now signed up to become a full Mares Service Technician.
---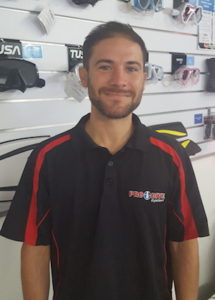 Dani Cotoli
Divemaster
I got involved with the underwater world by chance.  I signed up on an Open Water course back in Spain as a holiday activity with my younger brother and it was a mind-blowing experience.  Since then, diving has become my main passion. I started a round-the-world-trip in 2016, to visit famous diving destinations, starting by Central America, South East Asia and of course, Australia.
After touring around the East Coast, I decided to settle down on Maggie to further my diving education and become a Divemaster with Pro Dive.
I am passionate about sea turtles and marine conservation and I love showing others the secrets of the sea.
---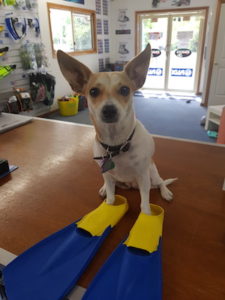 Max
The 'Boss'
Everyone's favourite team member.